Edmonton Neighbourhood Watch
People helping people to prevent crime.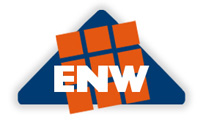 Edmonton Neighbourhood Watch is currently looking for a new community contact. If you're interested in taking over this position, please email us at
callingwoodlymburn@hotmail.com
.
What crimes are happening in your community? Interested in becoming involved? Register with us so we can keep you up to date on our initiatives in the city and on how you can help prevent crime in your neighbourhood.
One of the most important things we can do is to be observant of our homes and neighbourhoods. For example, be sure to report any and all criminal activity to the police either online, on your mobile phone at #377, or via landline at 780-423-4567. If someone is seen to be in danger or you are seeing the criminal activity taking place, call 911 immediately. If we keep the EPS (Edmonton Police Service) aware of the criminal activities taking place in our neighbourhood, they can see where they need to increase foot or car patrols.
Here are three simple actions each of us can take to protect our homes:
Always ensure your garage or house doors are closed and locked when you are not in your house or garage.
Once a week, check to see that your vehicle still has its license plate, and that it is YOUR license plate. If not, report it immediately.
If you have lights at your back/front door(s) leave them on during the dark hours.
ENW has been able to convince the City to again cover the $100.00 cost of applications to have neighbourhood Block Parties and will provide at no cost lawn signs to promote the Block Parties.